Welcome to the Avalon Beach Estates Homeowners' Association Website.
This website serves our members with information about their community, upcoming events, HOA governing documents, local news of interest, photography albums and much more useful information.
This website has two parts. The public Home page with informational menus that you are currently viewing. And it has a Members Only page you can access by logging in with your user name and password in entry blanks on the right portion of this page. This portion of the site is available only to members of our HOA. Release of information in the Members Only section to anyone outside of the association is prohibited.
---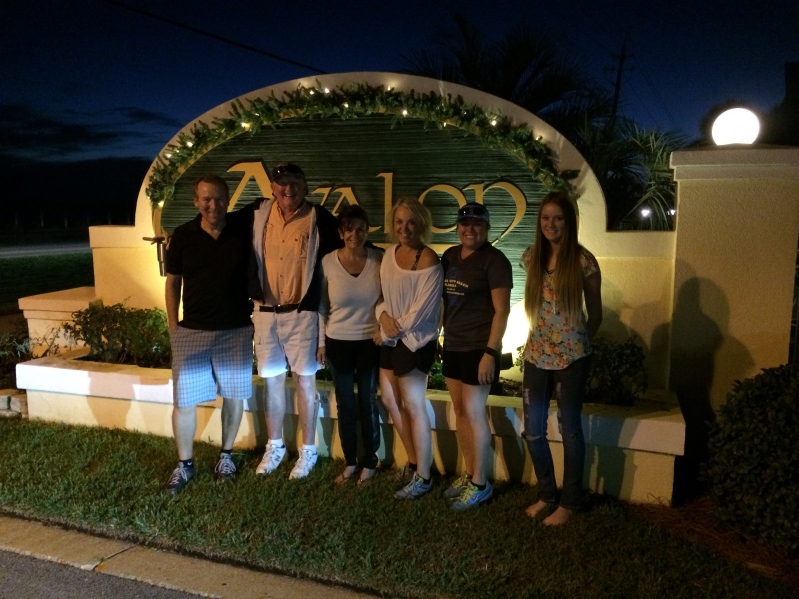 Caught in the Act
Members of Avalon Beach's Christmas Decorating Group each year decorate the signs at the Avalon entrance.
Group members. Left to Right
Mike Arnholtz, Mike Bourne, Donna Arnholtz, Debbie Blount, Stephanie & Bethany Benefield
---
If you ever need to change parts of your Membership Info on the website, such as telephone or email, just to go to Members Only page and click on the second button on the left, "My Membership Info" and make the change. Then hit submit at the bottom of the page.
---
SHERIFF 267-2000 Fire: 837-2250
Picture Below Shows Entrance to Avalon's Pool and Tennis Courts