Welcome to the Avalon Beach Estates Homeowners' Association Website.
This website serves our members with information about their community, upcoming events, HOA governing documents, local news of interest, photography albums and much more useful information.
This website has two parts. The public Home page with informational menus that you are currently viewing. And it has a Members Only page you can access by logging in with your user name and password in entry blanks on the right portion of this page. This portion of the site is available only to members of our HOA. Release of information in the Members Only section to anyone outside of the association is prohibited.
---
Well the Weather was great for Astro Imaging recetnly, so I dragged the Big White Telescope out and went after tiny open star cluster, NGC 663 in Cassiopeia Constellation. Its posted on Bob's Astronomy Pictues website, but here is a small shot of it.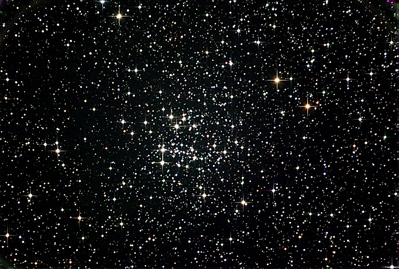 For Those Members who Forgot Their Password, Can't Sign in, Need Beach Codes or want to get/change Registry Information, Menu on Home Page, Members Only Info is for YOU
SHERIFF 267-2000 Fire: 837-2250
Picture Below Shows Entrance to Avalon's Pool and Tennis Courts